The Polish Minister of Defense is expected to sign a purchase order for 300 K239 Chunmoo aircraft in the near future. This order will be at the expense of the American M142 HIMARS, whose purchase will be reduced. The order should also include ammunition, with rockets but also missiles with a range of around 300 kilometers.
300 K239 Chunmoo...
Mariusz Błaszczak, Poland's defense minister, confirmed to the i.PL that Poland and South Korea had completed negotiations for the purchase of 300 K239 Chunmoo multiple rocket launchers:
"I expect to sign a framework contract for the supply of nearly 300 K239 Chunmoo multiple rocket launchers. It is an excellent piece of artillery and looking at the war in Ukraine, we can clearly see how artillery a considerable advantage on the battlefield."
The K239 Chunmoo is a multiple rocket launcher that can fire 131mm K33 rockets up to the 600mm KTSSM-II cruise missile. It is a launcher similar to the launcher used on the American M270 MLRS. The system is placed on a Hanwha Defense K239L 8x8 truck, with a lightly armoured cab and protected against CBRN risks. In practical terms, like the MLRS, the Chunmoo does not require a specific vehicle for reloading, as the launcher is specially equipped to remove the two empty pods using rails and a lifting system. This system is also used to integrate two new pods into the launch system.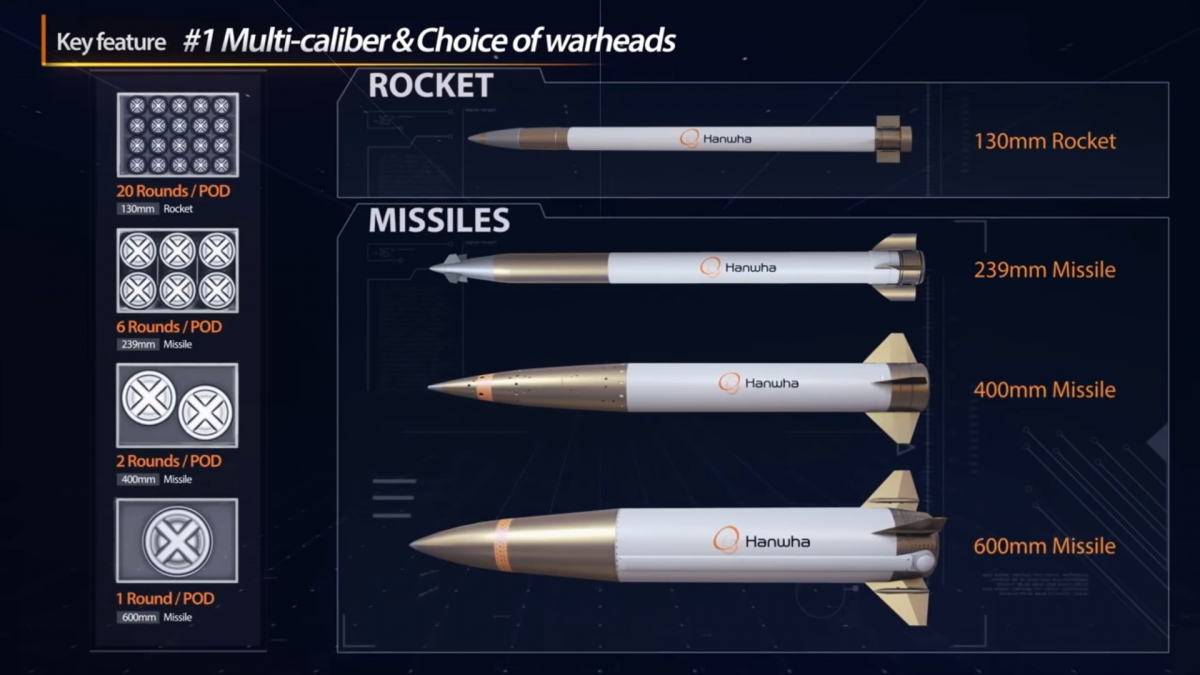 The defense minister had also specified that the K239s would be accompanied by precision missiles with a range of more than 70 kilometers up to tactical missiles with a range of 300 kilometers.
... but fewer HIMARS
This order will come at the expense of M142 HIMARS; in May 2022, Poland had signed a letter requesting permission to purchase 500 HIMARS from Lockheed Martin. However, with this decision regarding the Chunmoo, the Polish Minister of Defense has confirmed that Poland will not purchase the entire 500 HIMARS, so the various artillery units will be equipped with both HIMARS and Chunmoo. No exact figures are available on the future of the Polish Army's rocket systems. Still, this order remains in line with previous orders for the Polish Armed Forces: of light combat aircraft, tanks (related article), self-propelled artillery pieces (more info in this article), combat helicopters (Poland triples its order for combat helicopters) or finally new anti-aircraft systems (article on the Narew).
The minister is currently in South Korea from October 17-19. So we should expect an upcoming order contract signing.