The USAF Special Forces Command is expected to conduct initial testing of a kit that will enable its MC-130J Commando II aircraft to land and land on water. The AFSOC will increase the projection capabilities of U.S. Special Forces around the world, particularly in the Indo-Pacific region. The kit will also provide logistical support for troops expected to be deployed to the many islands in the area.
A tactical amphibious transport for AFSOC
The Lockheed Martin C-130 Hercules is known worldwide for its many models with notably the standard transport variants (C-130H/H-30/J/J-30/...) but also specialized variants with air-to-ground versions (AC-130J/W) or even the very recent variant used to communicate the presidential firing order to nuclear-powered ballistic missile submarines (EC-130J-30 TACAMO, more info in this article). Now, the USAF Special Forces Command (AFSOC) wants to add capability to their MC-130Js (specialized version for AFSOC) by adding floats.
The AFSOC had already issued a press release on this project a year ago. The prime contractors are AFSOC and the Air Force Research Laboratory (AFRL). The project is named MC-130J Commando II Amphibious Capability (MAC). The development will go through a Digital Proving Ground (DPG) phase to simulate and test the various prototypes before one can be selected for field testing. Earlier this year, systems from several B-21s had also followed this same test pattern, even though the aircraft were not yet built (article on the subject).
More recently, on Sept. 7, at the Warfighters in Action event hosted by the Air & Space Forces Association, Lt. Gen. James C. Slife provided several insights into the MC-130J MAC:
"We've got a 100 percent digital design. We started out with a number of digital designs. We ran through a series of testing to figure out, do we want to do a catamaran, a pontoon, a hull applique on the bottom of the aircraft? [...] The idea here is it's an amphibious modification—it's not a float plane. It will have the ability to land on both land or water. And it'll be a field-installable modification kit."
He also said the first testing of the Removable Amphibious Float Modification (RAFM) kit is expected to begin in 2023.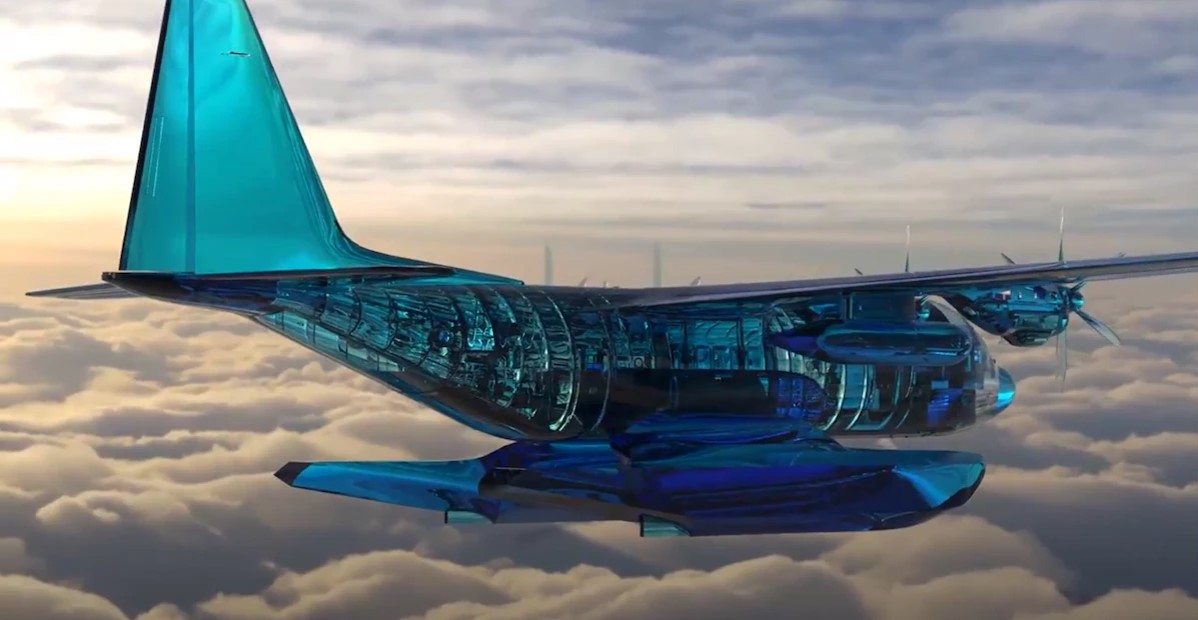 As a reminder, the MC-130J Commando II is a multi-mission tactical transport aircraft in support of U.S. Special Forces (infiltration/exfiltration, refueling of deployed troops, refueling of Special Forces helicopters). It is a fairly new model with the first aircraft delivered in September 2011 and the 57th and final aircraft ordered scheduled for delivery in fiscal year 2025. The ability to operate on water then increases the force projection effectiveness for U.S. Special Forces as a whole. However, this ability to deploy forces directly to the sea seems limited: in the various photos, it is clearly visible that the fuselage of the MC-130J MAC is much higher than sea level. It could therefore not directly recover light boats, unlike the heavy MH-47G helicopters. However, it is possible that a specific crane or lifting system has been developed but no information is yet available on this subject.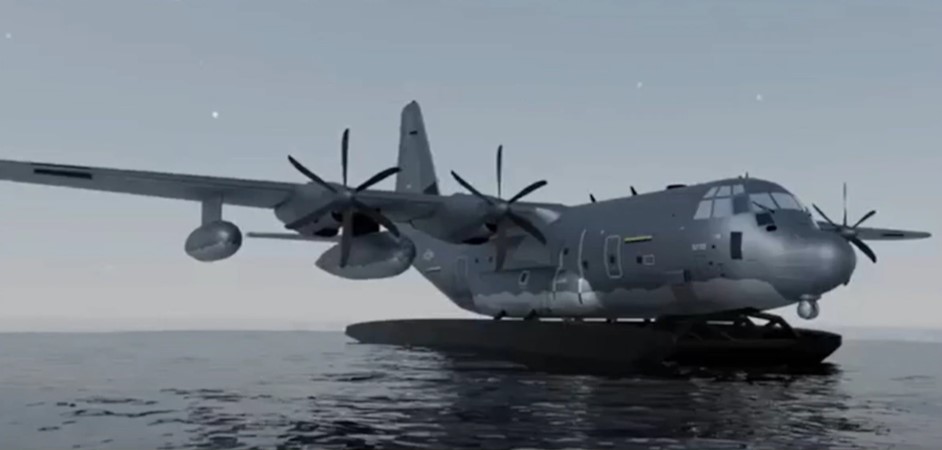 A universal kit for the Pacific
Since 2001, U.S. Armed Forces have been consistently engaged in land-based terrains, such as Iraq and Afghanistan. In fact, certain areas, armies and types of conflicts have been left out of training. China is a good example, as its bases in the South China Sea clearly demonstrate that it has forcefully implemented an area denial and area interdiction (A2/AD) strategy. In order to counter this strategy, the Marine Corps (USMC) has completely redefined itself:
increased rocket and anti-ship missile launcher assets
lighter forces (removal of battle tanks)
creation of independent regiments capable of creating and protecting a forward base, carrying out strikes, supporting other U.S. and allied forces etc.
...
In fact, the fight relies on a series of islands or even naval forces that will have to be supplied far from the major logistical bases. This is where the RAFM kit could serve as a solution. The various U.S. Armed Forces have numerous tactical and strategic transport aircraft, providing logistical support to troops deployed around the world. The only problem with this logistics is the dependence on a runway (hard or unprepared depending on the aircraft) that could be destroyed by an enemy missile strike. For the Indo-Pacific area, the solution would be to have an aircraft capable of landing and landing in order to transport all the necessary logistics for the troops. However, the RAFM kit would theoretically be designed to be used on all C-130s currently in service with other American and allied armed forces. The kit would not prevent the C-130 from landing since wheels would be integrated into the floats. However, we will have to wait until next year to have more information on the kit that AFSOC has chosen for its MC-130J.