The USAF announced this week that systems belonging to the future B-21 Raider strategic bomber have been tested and approved via near-reality computer trials.
Testing without an aircraft
The U.S. recently confirmed that six B-21 Raider stealth bombers have had their fuel control systems approved, despite the fact that none of the six aircraft have yet left the factories. The explanation lies in the computerized testing of future USAF aircraft. By recreating a world close to reality (terrain, weather conditions, aircraft, vehicles, weapons, material behavior, etc.) and thanks to a very precise modeling of the B-21 Raider, many systems have been tested, including the fuel control system. This technique will allow the USAF to reduce the time required for real tests but also the manufacturer to be able to anticipate breakdowns or mechanical problems.
Computer testing in the U.S. aircraft industry
In the late 2000s, the A-10 Thunderbolt II wing renewal project was already partially using this development technique. The technique will be fully used for the B-52 engine replacement. The Pentagon specified in the purchase conditions that a precise computer model of the engine was required. In fact, the Rolls-Royce F130 engine will be chosen on September 27, 2021, to replace the 608 engines of the 76 B-52Hs ($2.6 billion). During the competition, Rolls-Royce had not limited itself to a schematic of the engine but a complete wing of a B-52.
However, it is necessary to wait for the B-21 Raider for the United States to conduct computerized "flight" tests, but without having a real test bench.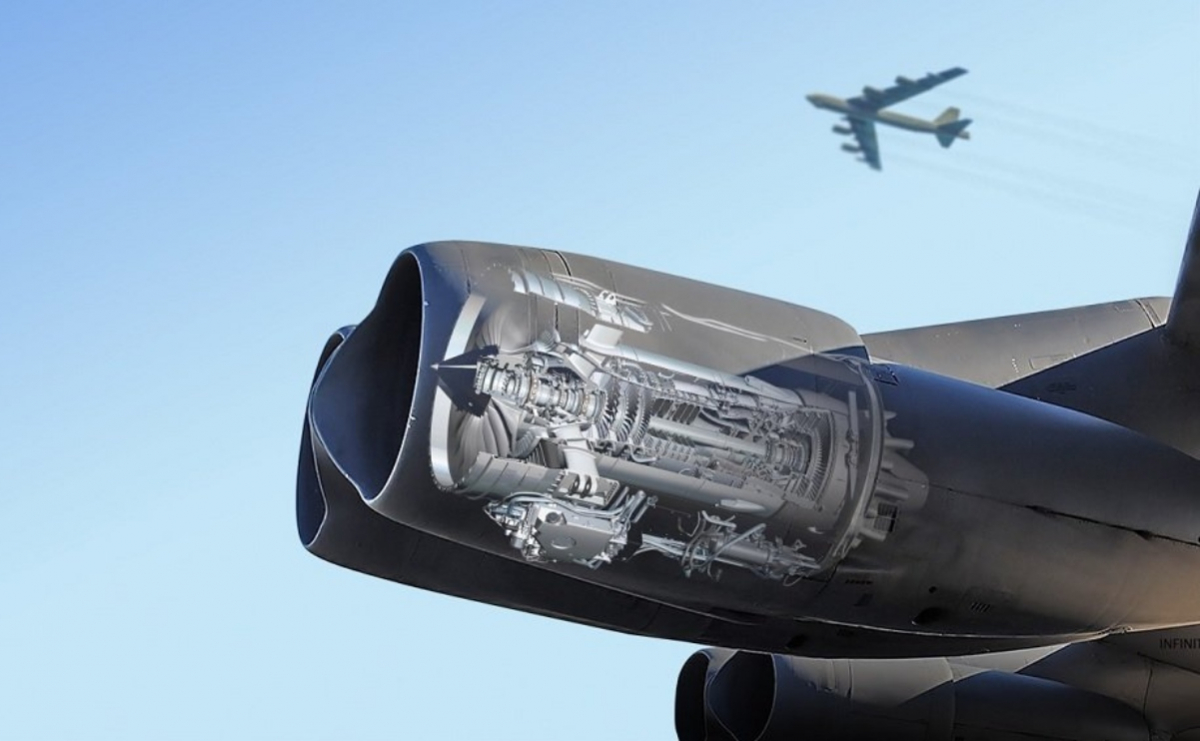 And in France?
Computer "flight" testing is not only used in the United States as the Air and Space Force presented its Shyeld program (see our article on the same subject) at the Defense Factory. Apart from its virtual training capability combined with real devices, the program includes a testbed part. The latter allows the development of aircraft that have not yet flown, such as the SCAF or the Archangel.
Finally, France is a pioneer country in computer schematics thanks to Dassault Systèmes and its Catia program. The expertise of Dassault Systèmes is very quickly recognized in this field since the majority of Western aircraft of the last 40 years have been drawn on the Catia program of Dassault Systèmes.
In fact, in 2017, Boeing signed a contract of one billion dollars with Dassault Systèmes to modernize its drawing software and use for the next 30 years the latest version of Catia software (3D Experience).
Finally, this program is not only about aviation since it is also used in construction, design, automotive ... and even in the representation of historical events.