As part of its participation in the 2023 Paris Air Show, Turkish manufacturer Turkish Aerospace Industries (TAI) is presenting a new transport drone.
A rotary-wing cargo drone:
The manufacturer Turkish Aerospace Industries (TAI) is best known for its T625 Gökbey helicopters (maximum takeoff weight of 6050 kg and 12 passengers), the T70 (4.082 kg external carrying capacity) and its T129 ATAK attack helicopter (which can be equipped, among other things, with 8 STINGER air-to-air missiles or 8 UMTAS anti-tank missiles). While TAI has also developed fixed-wing UAVs, it is taking advantage of the 2023 Paris Air Show to unveil a new UAV not yet shown on the "new projects" section of the manufacturer's website. The drone is on display in the form of a model in the area of the Paris Air Show reserved for TAI.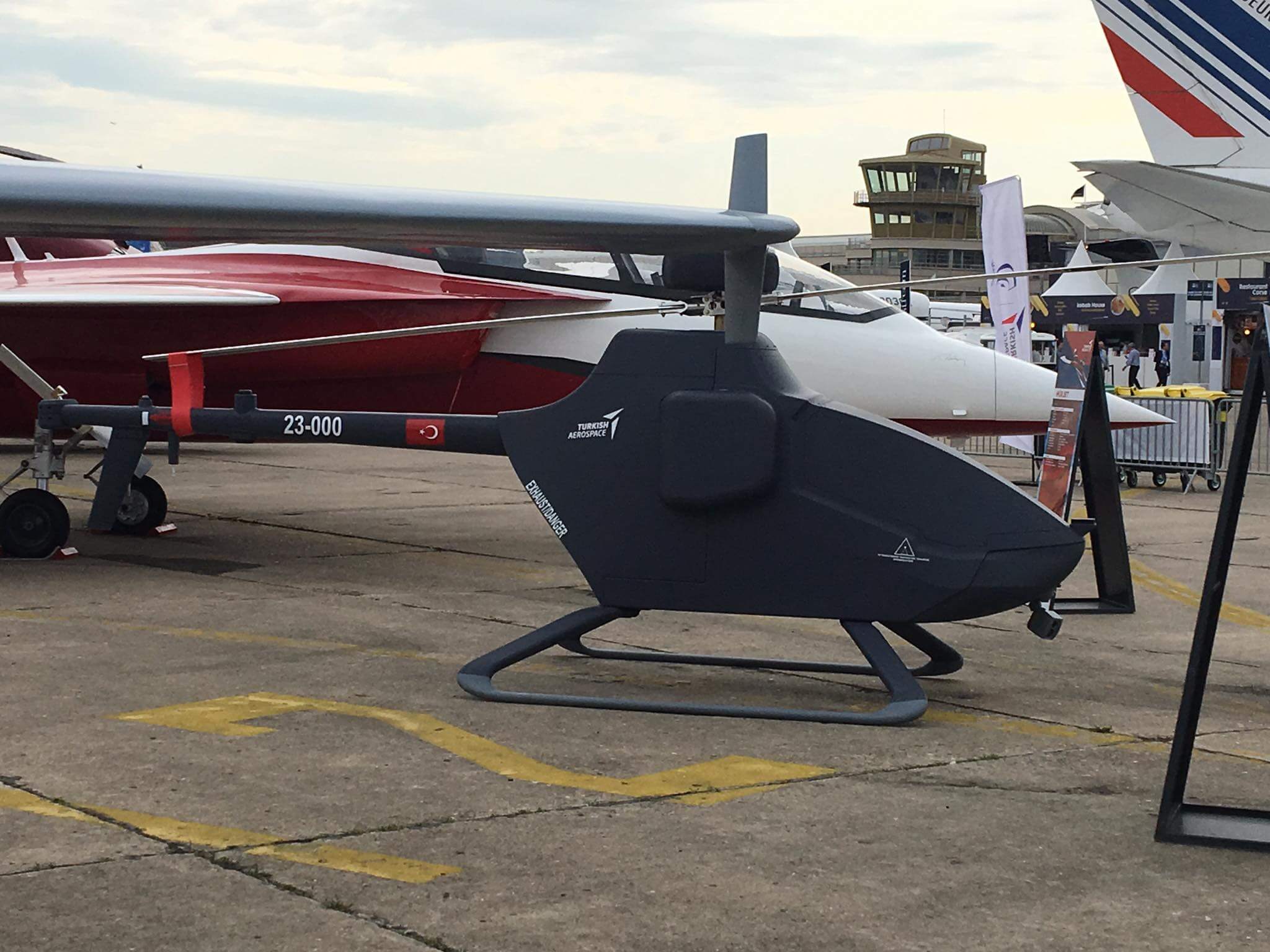 What we know about TAI
6.5 m long and 1.7 m high, Turkish Aerospace's cargo UAV has a maximum take-off weight of 275 kg and a payload capacity of 80 kg, giving it a flight time of one hour. Powered by a two-stroke engine, the drone's range extends to three hours with a 50kg load. As for the payloads it can carry, these range from a water- and shock-resistant transport case to infrared or electro-optical cameras.
The drone's ability to carry out missions in complete autonomy is supported by a lightweight, portable ground control system. Its range oscillates between 80 km in LOS (line-of-sight) configuration and over 150 km for beyond-line-of-sight (BLOS) operations, meaning that the drone can fly without the pilot maintaining line-of-sight on the aircraft at all times. The aircraft has not yet made its maiden flight, however, and no date is currently available for this, although we can imagine that the deadline will arrive in the near future.