NATO has taken delivery of its first RQ-4D drone, to strengthen its surveillance capabilities.
On 21 November, NATO took delivery of its first RQ-4D drone, as part of Alliance Ground Surveillance (AGS) program. Departed from Palmdale Air Base in California, USA, on November 20, the aircraft landed in Sigonella, Italy, after a 22-hour flight. It was welcomed by the NATO AGS Management Agency,(NAGSMA) upon arrival.
The NATO AGS program includes five RQ-4D remotely piloted aircraft. All five are currently performing different stages of developmental test flights. Once each of the aircraft arrives at the Main Operating Base in Sigonella, a verification phase will start, in order to ensure full compliance of the system. The entire AGS system will be handed over to the NATO AGS Force once it has completed all its testing and performance verification. Initial operational capability is expected for the first half of 2020.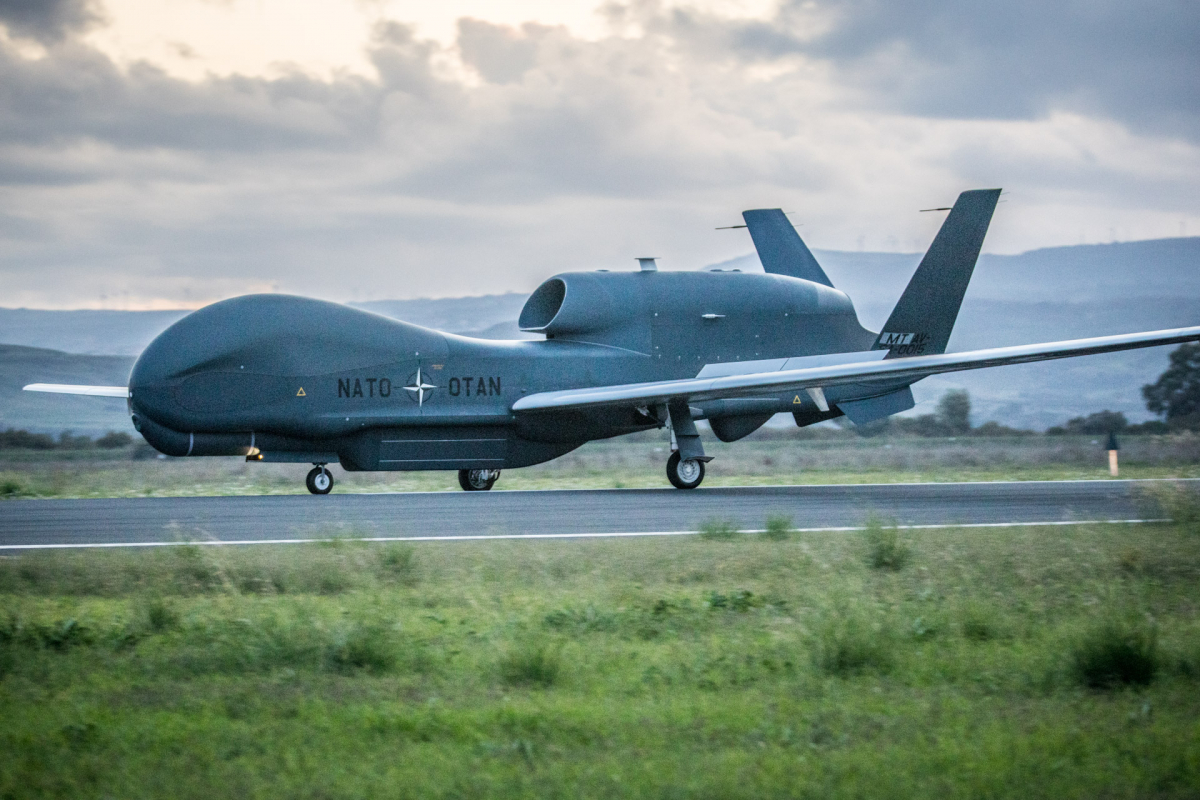 The establishment of a multinational fleet, under the AGS program, has been enabled by the contribution from 15 member states of the Alliance, namely Bulgaria, Czech Republic, Denmark, Estonia, Germany, Italy, Latvia, Lithuania, Luxembourg, Norway, Poland, Romania, Slovakia, Slovenia and the United States. The aircraft will be collectively owned and operated for NATO surveillance and reconnaissance missions. All Allies will have access to data acquired by AGS, and will benefit from the intelligence that AGS will undertake.
The AGS NATO RQ-4D, based on the U.S. Air Force block 40 Global Hawk, has been adapted to specifically meet the needs of NATO forces.