Explosions were seen at two Russian air bases and confirmed by Russian media and social networks. Several media outlets also announced that the cause of these explosions would be a Ukrainian suicide drone. These airbases are home to Tu-95 bombers used to launch missiles on Ukraine.
Two explosions
During the early hours of December 5, two Russian air bases were rocked by two explosions. Videos confirm the incidents:
Ryazan/Dyagilevo Air Base (Ryazan Oblast, Russia)
Engels 2 Air Base (Saratov Oblast, Russia)
Russian media confirm the two explosions at the bases but also speak of a Ukrainian air attack via the use of a drone. The damage is not yet confirmed, but the TASS news agency reports that at the Ryazan base, three people died and five were injured. Four aircraft are also reportedly damaged (not yet confirmed). The Ria Novosti news agency also confirms the explosion at the Ryazan base, confirming a tanker truck on fire, 3 people dead and 6 others injured. As for Engels-2, some reports, unconfirmed at the moment, speak of two aircraft hit.
What consequences?
These two explosions are important because they are fraught with consequences: assuming that the Ukrainian drone attack is confirmed, it means that Ukraine is able to strike deep into Russia: Engels-2 is 600 kilometers from the Ukrainian front lines and Ryazan is about 500 kilometers.
These two bases are also symbolic;
Ryazan hosts Tu-22M bombers and Tu-95 strategic bombers.
Engels-2 seemed to host at the end of November about 20 Tu-95 strategic bombers but also and above all some Tu-160 strategic bombers. Il-76 strategic transport aircraft are also present in small numbers at Engels 2.
At the beginning of 2022, the Russian Air Force's capabilities (strategic and conventional) included;
60 Tu-22M3
120 Tu-95MS
30 Tu-160 (and 2 Tu-160Ms in the test phase)
The destruction of several of its aircraft - used by the Russians to launch missiles into Ukraine - could force the Russians to back them out of Ukraine a bit more.
On December 6, photos from both air bases resulted in the destruction of at least two bombers (see images in this article).
A probable Tu-141?
A camera in a residential building not far from Engels-2 air base was able to record the sound of a jet plane or drone: at about 15 seconds, the object in question flew by making a lot of noise. A resident in front of the camera moved to see what was passing over him. The information is not yet confirmed but various tweets speak of a Tu-141 Strizh drone. It is initially a jet reconnaissance drone that would have been modified with an offensive load. This drone dates back to the Soviet era and is used by the Russians and Ukrainians in Ukraine.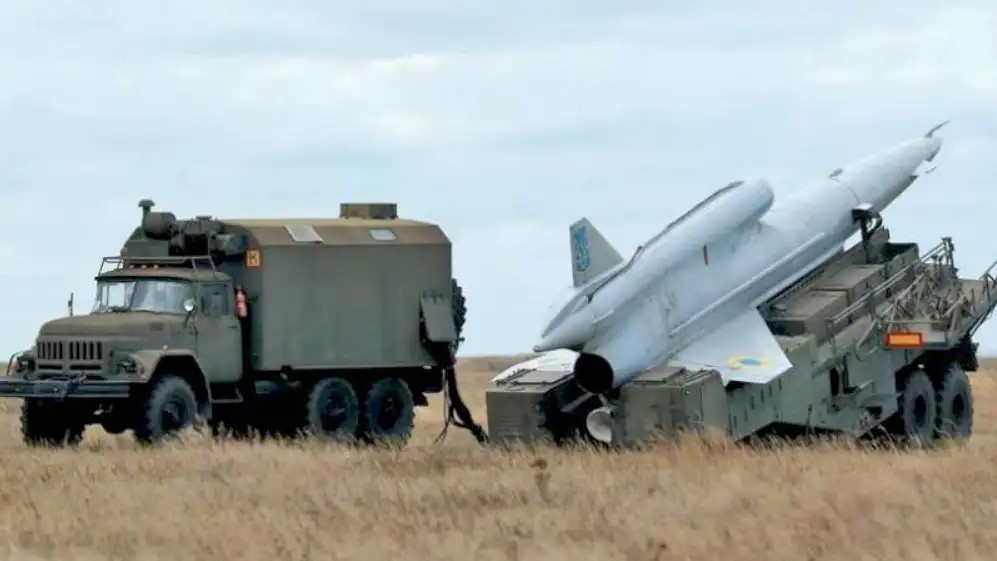 A new Ukrainian drone?
These two explosions also coincide with the announcement of a new drone within the Ukrainian Armed Forces shortly before the first announcements of these attacks. Indeed, Ukrobonoprom officially announced that it had successfully tested a suicide drone equipped with a 75 kg payload.
The drone had already completed several successful flights, including tests in an active electronic warfare environment. So all that was missing was a first use in combat to confirm this new suicide drone.
No images exist, nor even information on this new model. If the "test" in real conditions indeed turns out to be these two attacks, it is a daring test; flying over the Russian territory in depth is risky, especially with regard to the border areas, equipped with jammers and anti-aircraft systems. We must also add the air defense radars of these strategic bases and their possible defenses.