During the second day of Dubai Airshow 2019, Emirates announces a firm order for fifty Airbus A350-900 aircraft powered by Rolls-Royce Trent XWB engines. Emirates also addressed its fleets projects.
As a Dubai-based airline, Emirates obviously was the first formalize a major order at the 2019 edition of the trade faire. On Monday, November 18, the airline signed a firm order for 50 Airbus A350-900 aircraft. The purchase agreement worth $16 billion at list price, includes therefore 20 additional Airbus A350-900s than what was first planned under the terms of the Memorandum of Understanding announced last February. Emirates will power its Airbus A350XWBs with Rolls-Royce Trent XWB engines.
The Trent XWB, or Trent 1700 Series, is an axial flow high-bypass turbofan engine keeping Rolls-Royce's coaxial three-shaft architecture inherited from the RB211, which Trent family draws from. Emirates A350-900 aircraft will be equipped with Trent 1700-84, delivering a static thrust of 374 kN. The architecture of the Trent XWB is based on a 3 m diameter fan driven by a 6-stage turbine, an 8-stage IP compressor is powered by a 2-stage turbine and a 6-stage HP compressor is turned by a single stage turbine, rotating in the opposite direction of the two others. The Trent XWB (which is typically composed of four engines) features a 2-stage IP turbine rather than a single stage from previous Trent engines.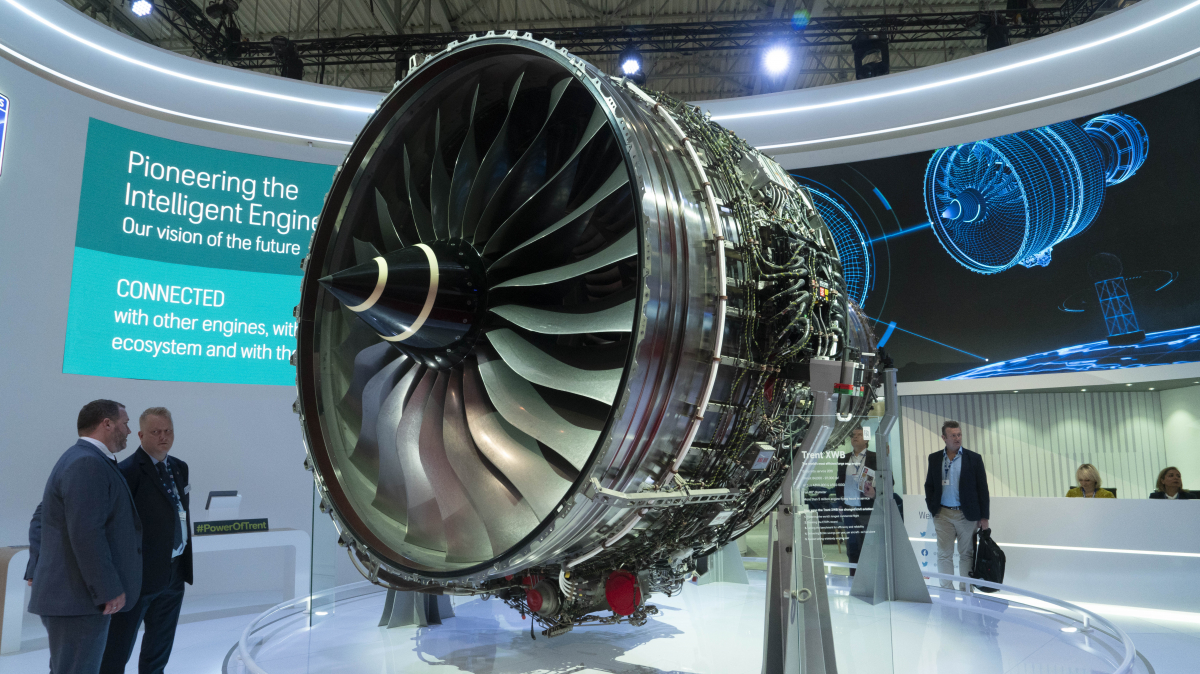 The MoU signed last February by Emirates also included an agreement for 40 A330neo aircraft, planned to be deliverable from 2021. At Airbus, the delivery of the A330neos to Emirates is not called into question by the new Airbus A350-900 firm order.
During the press conference, Emirates President Ahmed bin Saeed Al Maktoum took the opportunity to say a few words about the A380s yet to be delivered by Airbus: "we will stay at a total fleet of 123 Airbus A380 aircraft". Airbus specifies 10 superjumbo jet must be delivered to the Dubai-based airline and that the order for the remaining 39 copies would be canceled.
Finally, concerning the order announced by Emirates at the opening of the 2017 Dubai Airshow, of 40 Boeing 787-10 aircraft — worth $15.1 billion at list price and deliverable from 2022 — the airline has not confirmed anything yet. "Discussions with Boeing are still ongoing", said Ahmed bin Saeed Al Maktoum.