Germany's Quantum-System GmbH has agreed to deliver 105 Vector long-endurance reconnaissance drones to the Ukrainian Ministry of Defence. This contract follows a delivery of 33 Unmanned Aerial Systems (UAS) of the same model in August 2022.
Renewed surveillance capabilities for Ukrainian military
In a press release, Germany's Quantum-System GmbH announced a new order for 105 units of the Vector drone. This fixed-wing UAV (Unmanned aerial vehicle) has a range of 120 minutes and can fly at a maximum speed of 25 meters per second. It has been officially employed by Ukrainian forces since last August when a contract for 33 UAVs of the same model was signed. Quantum-System describes it as widely used on the battlefield in Ukraine, where "it has proven to be an asset for military intelligence, surveillance and reconnaissance operations." The order will be funded by the German government.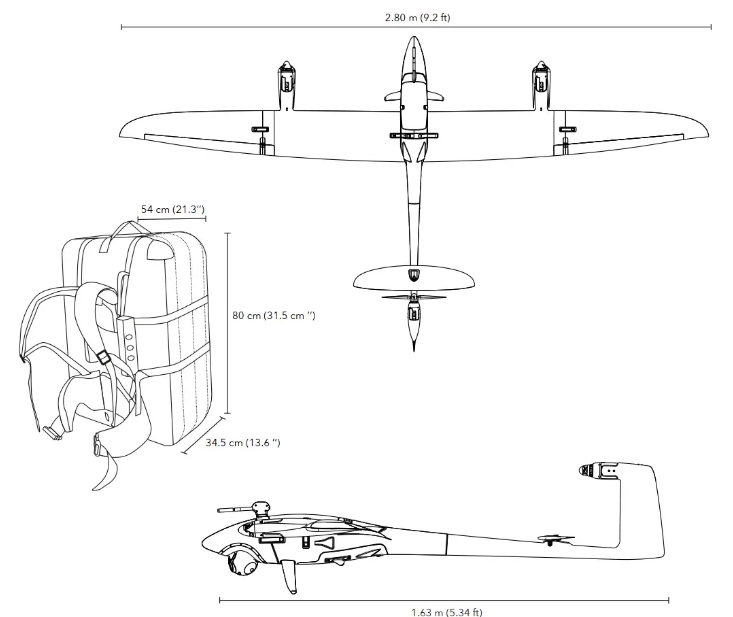 Features of a combat-proven UAV
With a wingspan of 2.80m, the Vector is a fixed-wing UAV that can take off and land vertically. By removing the wings and attaching blades, it can be converted into a multicopter platform allowing adaptation to different types of missions. Transportable by suitcase or backpack, only one person is needed to operate it thanks to a mission software named QBase 3D that automatically generates efficient flight paths once the observation areas and mission parameters are defined. Two electro-optical (EO) and infrared (IR) gimbaled sensors integrated into the Vector provide the ability to conduct day and night missions.
The imagery it captures is relayed in real time to multiple ground control stations with IP Mesh encrypted data links. With a range of 15km, the distance of these transmissions can be increased up to 25km using sectorial antennas. Automatic detection, identification and tracking algorithms, take care of data evaluation and image processing before transmitting the necessary information to the units on the ground.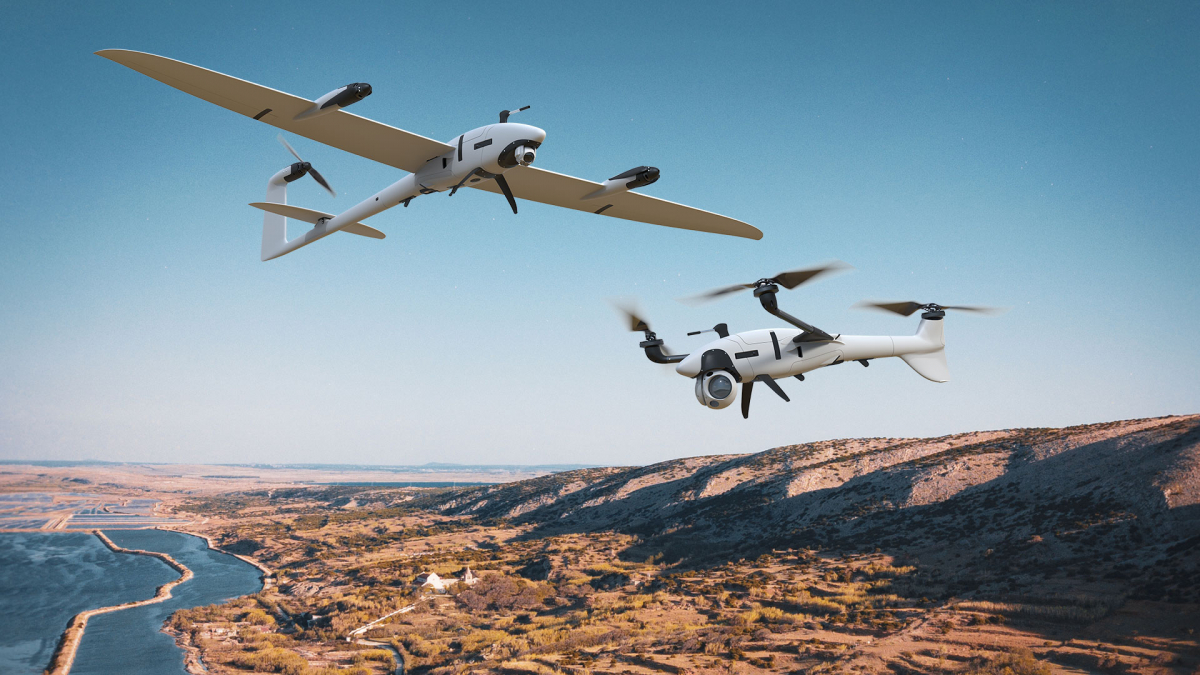 The shapes of the Vector drone presence in Ukraine
Although originally designed for search, rescue, anti-poaching, firefighting and prevention or traffic surveillance missions, it seems to be perfectly suited for theaters of operations in Ukraine. Thanks to its characteristics, it is suitable for applications such as Intelligence - Surveillance - Reconnaissance (ISR), area mapping, combat damage assessment, artillery fire support, search and rescue (SAR) and convoy protection.
In addition, Quantum-Systems announced it is opening a maintenance and operations training center for Vector operators in Ukraine. The center will also provide systems maintenance and management of spare parts and repairs. The 105 new UAVs will also be capable of operating in GNSS (Global Navigation Satellite System) denial scenarios. This modification was made following feedback from Ukrainian operators regarding the first batch of 33 Vectors.